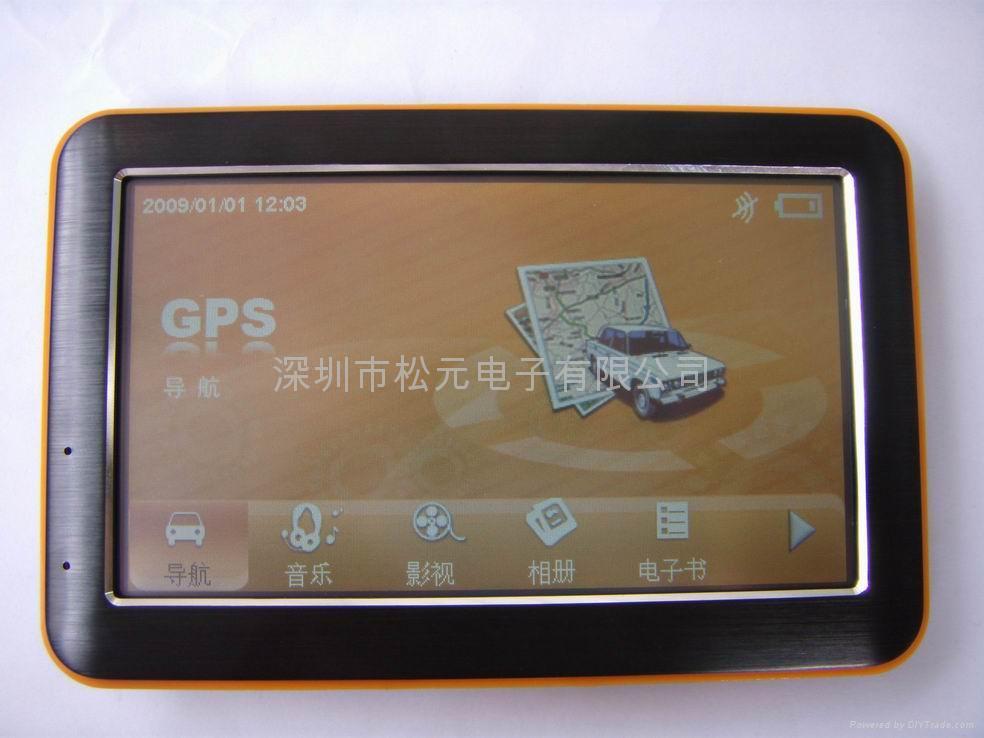 5.0" Portable GPS Navigation
US $80
Product Description
IC: Sirf Atlas III , CPU 396MHz, DSP 248MHz.
SDRAM: 64MB SDRAM ROM & 128MB~2GB NAND Flash
SD/MMC slot(Optional)
Operating system : WinCE 5.0
Supports audio (MP3, WMA, and WAV)
Supports video (AVI, WMV, MPG, MP4)
Photo browser support:jpg,PNG,GIF,BMP
Support txt format E-BOOK
Games function
GPS navigation with 870 mAH built-in lithium battery
Solution: 480*272. Aspect Ratio: 16: 9
GPS navigation with 5.0 inch TFT touch screen
Support AV input
DC IN: 5V
Support FM Transmitter
GPS navigation with Bluetooth support handfree calling(Optional)
Support multi countries E-MAP ,can be upgrade thru sd/mmc card
Support multi language: English, german, italian, spanish, french, nederlands, denish, greece Norwegian, portuguese, swedish, czechish, russia, hungarian, poland, turkish, finnish, romania, malaysia,etc.